Lever & Ecker, PLLC is well known as being the "go to" personal injury law firm for those in need after a life altering event.   We take personal injury cases … very personally.®    Since 1990, David Lever has been tirelessly advocating for the legal rights of accident victims.  David is proud to say that every case he has handled throughout his professional career has been on behalf of individuals.  He has never defended insurance companies or corporate defendants.   Known for his integrity and commitment to fighting for what he believes is right, David is well respected by both lawyers and judges in the legal community.   Dan Ecker is an experienced civil litigator and trial attorney.   Having spent much of his career at a national defense firm he brings a unique perspective to the personal injury field.  Together, they bring their respective talents, compassion and legal knowledge to benefit the firm's clients in achieving justice and maximum monetary compensation.
We are happy to offer a complimentary review of your automobile insurance policy to let you know if you have the right coverage limits.
Office: (914) 288-9191 (Ext. 108)
Direct: (914) 290-6091
NYC: (718) 933-3632
Facsimile: (914) 288-9197
E-Mail: lsolomon@leverecker.com
Website: www.leverecker.com
Main Office & Mailing Address:
120 Bloomingdale Road, Suite 401
White Plains, New York 10605
Manhattan Office:
275 Madison Avenue, Suite 618
New York, New York 10016
The Law Offices of Randi B. Siegel
Represents clients for Personal Injury and Wrongful Death claims arising from Construction Accidents, Fires, Trip and Falls, Premises Liability, Motor Vehicle and Bus Accidents, Tractor Trailer Accidents, Motorcycle Accidents, Defective Products, and Medical Malpractice in New York, including the Bronx, Brooklyn, Queens, Manhattan, Staten Island, and on Long Island.
Ms. Randi Siegel has been a long time supporter and sponsor of the Latino Club, a Board Member for the New York State Trial Lawyers Association, and has attained numerous multi-million dollar settlements.
Visit Their Website
Rosado, Apat & Dudley, LLP
Representing injured and disabled workers, compensation, social security disability, pension and personal injury cases.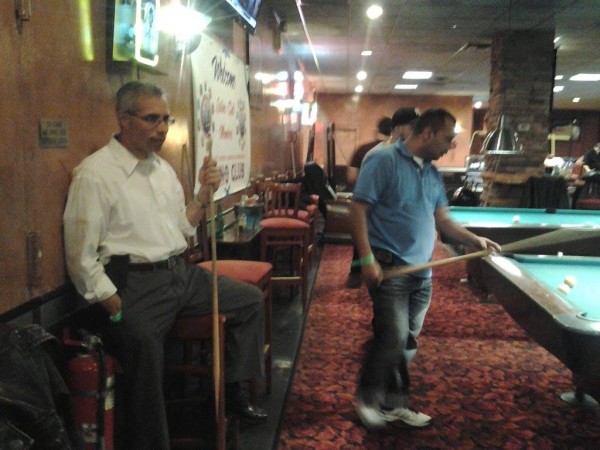 Alex Rosado – A tremendous supporter of the club year after year and each month provides our members with the monthly newsletter free of charge, a big savings for the club.
NYS Toll Free: 1-800-471-4878
31-00 47th Avenue, 2nd Floor | Long Island City, NY 11101
Visit Their Website

111 John Street, Suite 1615
New York, NY 10038
(212) 257-3305
http://www.rexzlaw.com/
US Gypsum
c/o Jose Rosario
Morici & Morici LLP
Morici & Morici, LLP is a mid-sized dynamic firm with the ability and expertise to employ a high degree of large firm sophistication while maintaining a conscientious personal relationship with each and every client, typical of a smaller boutique firm. Our firm includes a strong Litigation practice, representing companies, individuals and union members in a range of legal matters including commercial, construction, insurance, and personal injury. We represent clients who have claims in products liability, medical malpractice, wrongful death, as well as those who suffer injuries as a result of a slip and fall, construction, and motor vehicle accidents.  In addition, our firm provides legal services to union members as well as pre-paid union plans.
1399 Franklin Avenue * Garden City, NY 11530
Phone: (516) 873-1902 * Fax: (516) 873-3948
600 Third Avenue, 15th Floor * New York, NY 10016
Phone: (212) 687-6050 * Fax: (212) 401-4790
NY Complete Medical Care
197-05 Hillside Avenue, Hollis, NY 11423
(718) 465-4400
Dr. Stanley Ikezi – Pain Management Specialist, focused on pain relief, physical therapy, orthopedics, and neurology. Dr. Ikezi treats patients who were involved in construction accidents, automobile accidents, sports injuries, and chronic conditions.
This office has been a sponsor of the club for over 8 years.
Fast Care Medical Diagnostics, PLLC
79-01 Metropolitan Ave
Middle Village, NY 11379
(718) 310-3013
Dr. Jeff Mollins, D.C.
188 Montague St #300
Brooklyn, NY 11201
(718) 802-0800
http://www.workerscompdrbrooklyn.com/
Mineola Bicycle, Fitness & Mower
475 Jericho Turnpike
Mineola, NY 11501
(516) 742-5253
http://www.mineolabicycle.com/
The Cordial Strawberry by Belinda Barreiro
(917) 569-0916
Long Island Teen Challenge
Director Willie Ramos
309 Old Farmingdale Rd
West Babylon, NY 11704
(631) 321-7070
http://litcny.org/
Wingate, Russotti, Shapiro & Halperin, LLP
420 Lexington Avenue
Suite 2750
New York, NY 10170
Building Contractors Association, Inc.

451 Park Avenue South – 4th Floor
New York, NY 10016
(212) 683-8080
http://www.ny-bca.com