David B. Lever & Associates, PLLC​.

For 25 years, I have exclusively represented the interests of individuals who have been seriously injured or have lost a loved one due to the negligence and wrongful acts of others. I became a lawyer for accident victims because I have always believed that injured people deserved the best representation possible against corporate America and powerful insurance companies. When I was younger I was injured in an accident which caused spinal injuries so I understand what it is like to go through the emotional roller coaster ride and uncertainty that certain injuries and disabilities can bring about. I am dedicated to protecting the legal rights of workers injured at construction worksites, as well as individuals who have been injured thru slip, trip and fall accidents and motor vehicle collisions. "I take personal injury cases…very personally".
David B. Lever, Esq.
David B. Lever & Associates, PLLC
120 Bloomingdale Road, Suite 401
White Plains, New York 10605
(914) 288-9191 (Office)
(844) LEVER-LAW (Toll-free)
(914) 288-9197 (Fax)
DLever@LeverInjuryLaw.com
www.LeverInjuryLaw.com/UBC
The Law Offices of Randi B. Siegel
Represents clients for Personal Injury and Wrongful Death claims arising from Construction Accidents, Fires, Trip and Falls, Premises Liability, Motor Vehicle and Bus Accidents, Tractor Trailer Accidents, Motorcycle Accidents, Defective Products, and Medical Malpractice in New York, including the Bronx, Brooklyn, Queens, Manhattan, Staten Island, and on Long Island.
Ms. Randi Siegel has been a long time supporter and sponsor of the Latino Club, a Board Member for the New York State Trial Lawyers Association, and has attained numerous multi-million dollar settlements.
Visit Their Website
Rosado, Apat & Dudley, LLP
Representing injured and disabled workers, compensation, social security disability, pension and personal injury cases.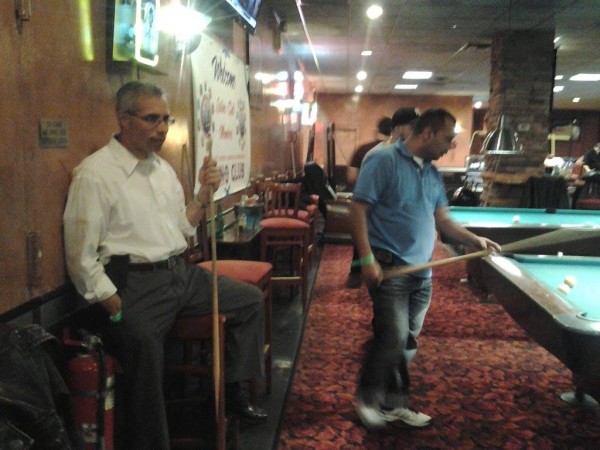 Alex Rosado – A tremendous supporter of the club year after year and each month provides our members with the monthly newsletter free of charge, a big savings for the club.
NYS Toll Free: 1-800-471-4878
31-00 47th Avenue, 2nd Floor | Long Island City, NY 11101
Visit Their Website
The Disability Guys / Markhoff & Mittman, P.C.
Brian Mittman has been representing workers injured on the job since 1995.  He limits his practice to Workers' Compensation Claims, Social Security Disability Claims and other Disability related matters (NYS Retirement Disabilities, NYC Disability Pensions and other disability cases), helping to get past the daily changes and obstacles placed before injured workers and their families.
120 Bloomingdale Road
Suite 401, White Plains, New York 10605
1-866-205-2415
http://thedisabilityguys.com/
Appointments available in Westchester-New York City-Long Island-Bronx-Rockland
En Espanol
Morici & Morici LLP
Morici & Morici, LLP is a mid-sized dynamic firm with the ability and expertise to employ a high degree of large firm sophistication while maintaining a conscientious personal relationship with each and every client, typical of a smaller boutique firm. Our firm includes a strong Litigation practice, representing companies, individuals and union members in a range of legal matters including commercial, construction, insurance, and personal injury. We represent clients who have claims in products liability, medical malpractice, wrongful death, as well as those who suffer injuries as a result of a slip and fall, construction, and motor vehicle accidents.  In addition, our firm provides legal services to union members as well as pre-paid union plans.
1399 Franklin Avenue * Garden City, NY 11530
Phone: (516) 873-1902 * Fax: (516) 873-3948
600 Third Avenue, 15th Floor * New York, NY 10016
Phone: (212) 687-6050 * Fax: (212) 401-4790

111 John Street, Suite 1615
New York, NY 10038
(212) 257-3305
http://www.rexzlaw.com/
US Gypsum
c/o Jose Rosario
NY Complete Medical Care
197-05 Hillside Avenue, Hollis, NY 11423
(718) 465-4400
Dr. Stanley Ikezi – Pain Management Specialist, focused on pain relief, physical therapy, orthopedics, and neurology. Dr. Ikezi treats patients who were involved in construction accidents, automobile accidents, sports injuries, and chronic conditions.
This office has been a sponsor of the club for over 8 years.
Fast Care Medical Diagnostics, PLLC
79-01 Metropolitan Ave
Middle Village, NY 11379
(718) 310-3013
Dr. Jeff Mollins, D.C.
188 Montague St #300
Brooklyn, NY 11201
(718) 802-0800
http://www.workerscompdrbrooklyn.com/
Mineola Bicycle, Fitness & Mower
475 Jericho Turnpike
Mineola, NY 11501
(516) 742-5253
http://www.mineolabicycle.com/
The Cordial Strawberry by Belinda Barreiro
(917) 569-0916
Long Island Teen Challenge
Director Willie Ramos
309 Old Farmingdale Rd
West Babylon, NY 11704
(631) 321-7070
http://litcny.org/
The Perecman Firm, P.L.L.C.
For 30+ years, The Perecman Firm, P.L.L.C. has dedicated its practice exclusively to representing the rights of the wrongfully injured throughout New York.  Our personal injury lawyers serve people who have been injured as a result of many different types of accidents, including but not limited to: Construction accidents, Car and truck accidents, Medical malpractice and nursing home abuse, Premises liability and slip and fall accidents, Workers' compensation and on-the-job accidents.  Get in touch with us today to learn more about how we could help you.
Call Today! 212.577.9325
The Perecman Firm, P.L.L.C.
250 West 57th Street, Suite 401
New York, NY 10107
www.perecman.com
Combined Insurance
Health*Accident*Disability*Life
Call  Joel Pasinkoff  (718) 309-6887   OR    Nicholas Catalano (347) 219-4343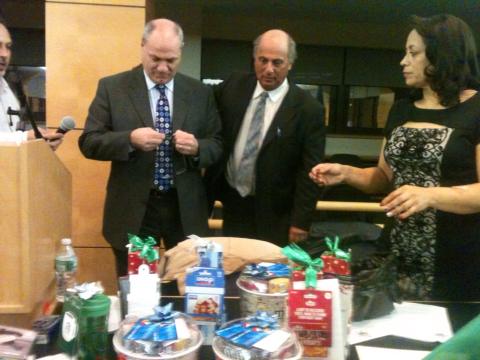 Wingate, Russotti, Shapiro & Halperin, LLP
420 Lexington Avenue
Suite 2750
New York, NY 10170
Building Contractors Association, Inc.

451 Park Avenue South – 4th Floor
New York, NY 10016
(212) 683-8080
http://www.ny-bca.com